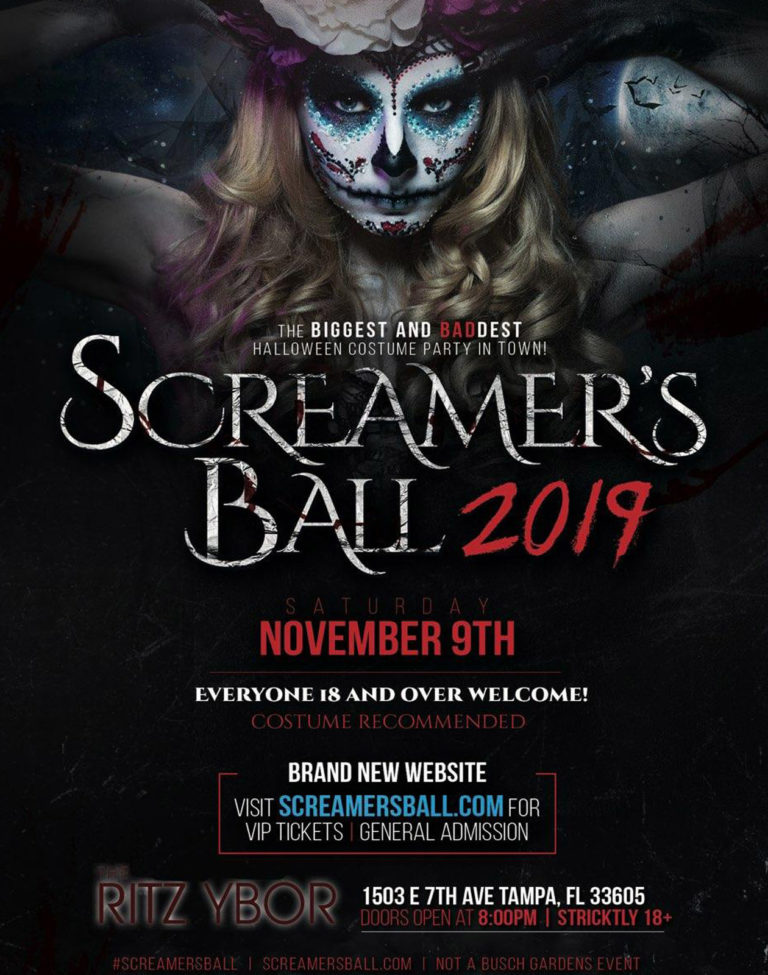 Screamer's Ball 2019 at The RITZ Ybor – 11/9/2019
Buy Tickets
An 18+ event for Performers, Family, and Friends. An event that begins on the streets of Ybor and ends through an underground party inside The Ritz. We have been freed from our cages, chains, and mask and now we play by our rules!
Please make sure to indicate if you plan on attending this year's event. The attendance drives the evenings' activities. Everything from staffing, security, raffles, etc.. are all based on the size of this year's event. It could be the difference of having a human throwing contest, mechanical bull, foam pit, human petting zoo or live alpacas.
If you are new to the event, check out the www.screamersball.com site for our Screamer's Story. Instagram #screamersball is live on the site!