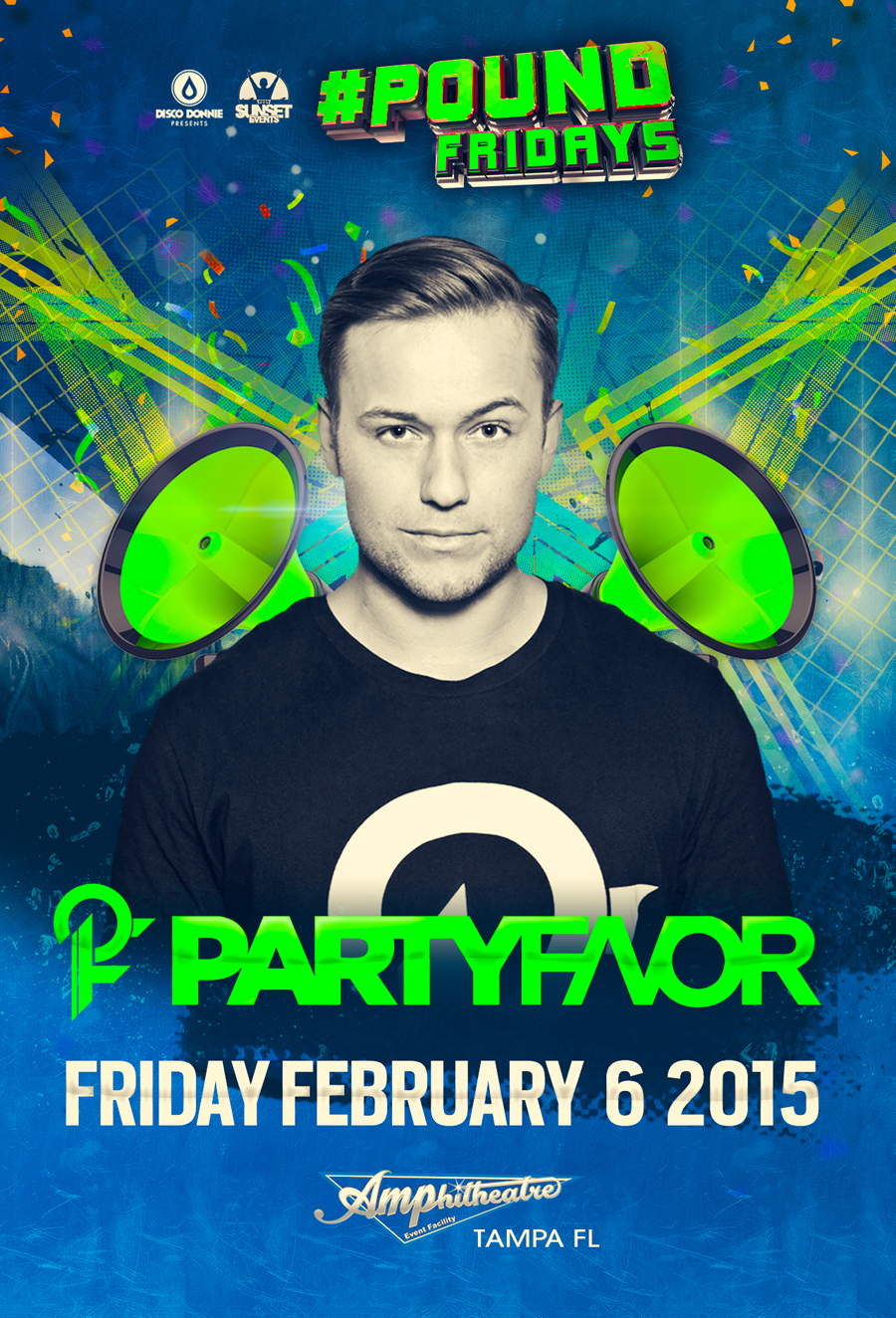 Party Favor at #Pound Fridays
Buy Tickets
On Friday, February 6th a taste of Mad Decent comes to #Pound Fridays as we bring you Party Favor!
Buy your tickets online now – Buy Tickets
Party Favor
Few acts posses the innovative character and diverse repertoire of Los Angeles' fastest rising name in bass. Dylan Ragland took the name Party Favor in 2011 to bring a series of unexpected influences to electronic music. The result: an effort that helped to pioneer the festival trap genre, turn heads across the globe and land him a spot on Bombsquad Records where his debut EP charted instantly on Beatport. His first single "Meow" went on to land a Top 10 spot as well just months later. Now he jumps between groundbreaking collaborations twisting genre and creating ingenious original records like "Bap U" from Mad Decent, and more.
Taking to station's like Power 106 to record mixes, and new stages put on by Insomniac, Disco Donnie Presents, and SFX to perform, he finds his platforms getting larger each month. Now, with official work on Spinnin Records, Ultra and Mad Decent, Party Favor offers his music to social numbers well over 120,000 – a Facebook audience which only seems to expand daily. Party Favor's music continues to reel in millions of plays and gain support in iconic sets such as Jack U's debut at Ultra Music Festival, and others across the globe.
Party Favor's original music receives heavy praise from superstar talent like Skrillex, Diplo, Borgore, DJ Carnage, The Far East Movement, Tropkilliaz, Mix Master Mike, Bro Safari, UFO!, DJ Snake and many more, gaining plays at the world's largest venues from UMF to SXSW & Coachella. Party Favor closes out 2014 with appearances at the largest festivals in American including TomorrowWorld and Beyond Wonderland. Rising exponentially, Party Favor has hardly cracked the surface.