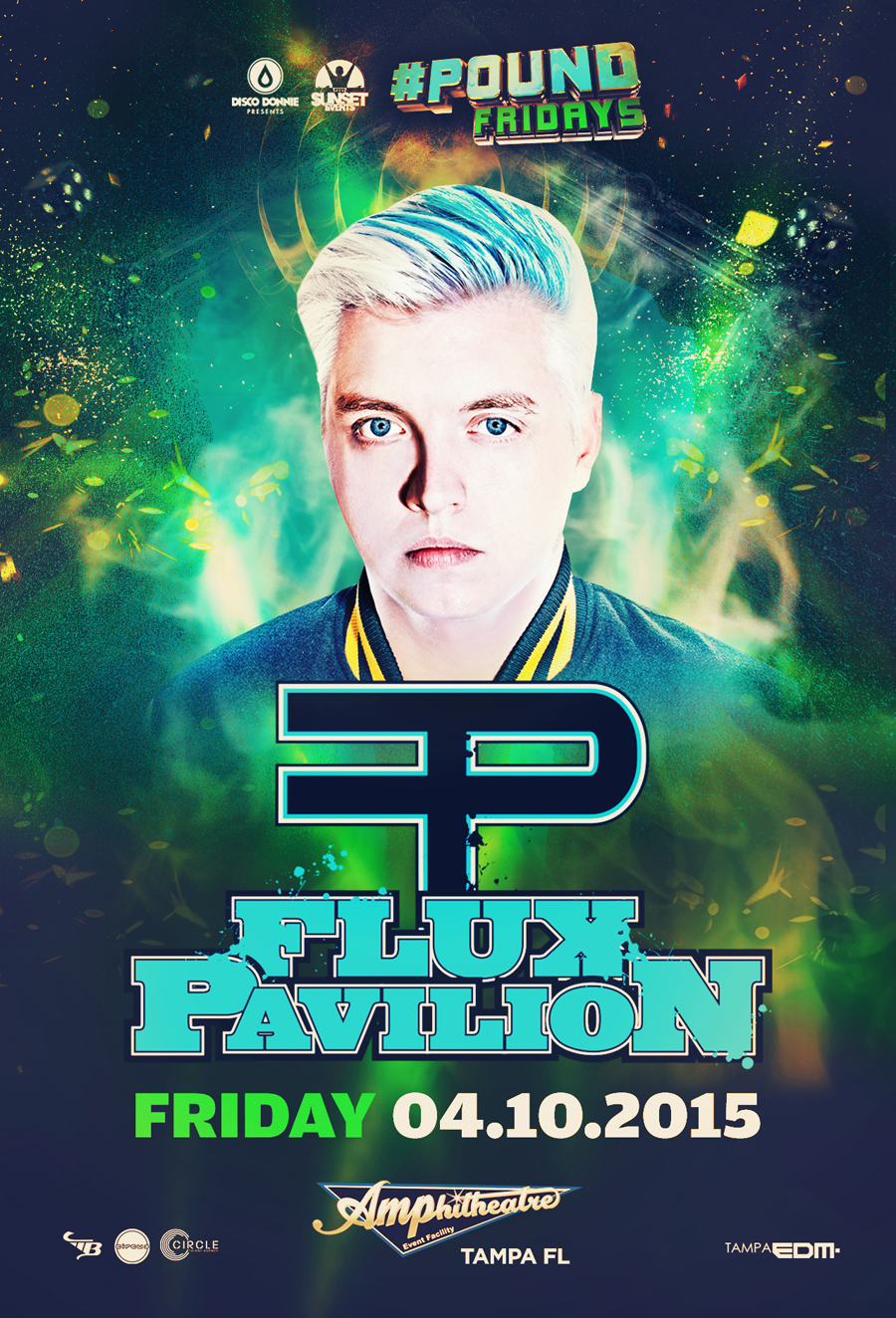 Flux Pavilion at #Pound Fridays at The AMP
Buy Tickets
Flux Pavilion returns to The AMP for a special edition of #POUND Fridays on April 10th, 2015!!
Flux Pavilion is a one man orchestra! With the ability to Sing and play a large variety of instruments it's obvious that music comes naturally to him. Since first sitting down at a keyboard at the age of six his dream has been to make music that he loves and perform it to people who love it just as much.
Well known for his high energy performances and smashing anthems Flux is sure to throw it down this April at The AMP.