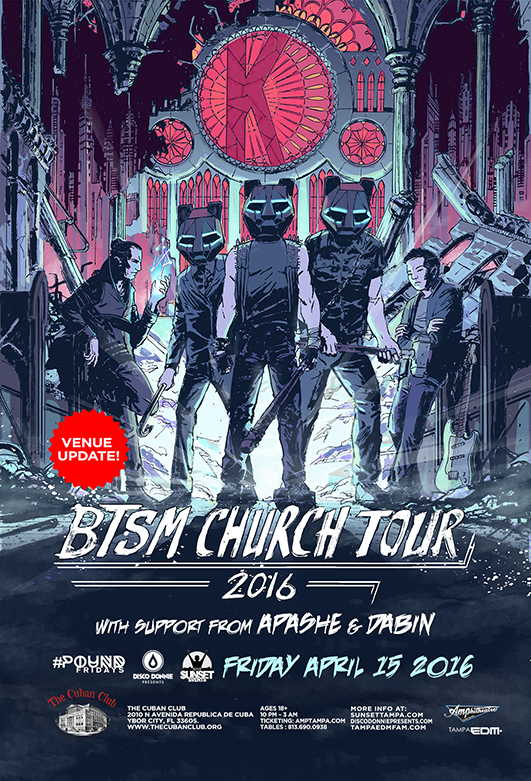 BTSM CHURCH TOUR 2016 w/ Black Tiger Sex Machine at The Cuban Club – 4/15/2016
Buy Tickets
Due to the needs required to accommodate the full event experience, the Black Tiger Sex Machine Tampa event is moving venues to the Cuban Club in Ybor City. The Cuban Club is located at 2010 N Avenida Republica De Cuba, Ybor City, FL 33605.
Doors, ages and times will remain the same. Tickets bought previously will be honored. We apologize for any inconvenience. 
Welcome to our Church. Our Helmets. Our Religion.
We perform a unique show which is part DJ-set, part live, in which we combine tracks, loops, drums, samples and synths into an intense barrage of sounds and beats, all while wearing our trademark Tiger Helmets.
The BTSM CHURCH TOUR 2016 w/ support from APASHE & DABIN!